To function properly the flues need to be clear of all blockages and flue linings need to be in good condition. Obstructions such as animal nests, debris, broken tile, and soot may cause several problems. Some problems that may occur are:
Smoke escaping back into house.
Flue fires which can damage flue linings, chimney walls, and surrounding combustibles.
CHIMNEY SWEEP PRICES:
Chimney Sweep: $169 plus tax.
Inspection: $99 plus tax, will apply towards the price of cleaning if cleaned on the same visit.
Additionals: $99 each. (If performed in the same home and done in the same visit)
PROCESS:
We clean and safety inspect all five parts of the fireplace. This includes:
The firebox.
The smoke shelf.
The smoke chamber.
The damper.
The flue all the way to the top.
The fireplace is swept from the inside so the crew is able to focus on the heaviest of the creosote buildup in the first 10-15 feet of the flue. They use a commercial vacuum with a HEPA filter so we do guarantee no mess. They sweep until the flue is clean and the brush moves freely up and down the flue length. They also safety inspect all parts of the fireplace and make sure it is fire-safe and ready to burn. If repairs are needed they can recommend a course of action.
Capping of the flue is recommended to protect them from damage from the elements and also serves to prevent down drafts as well as eliminating the problem of animals building their nests inside your chimney.
CHIMNEY CAP PRICES:
Standard size masonry caps range from $200-$300 plus tax. Includes installation prefabricated caps range from $300-$350 installed.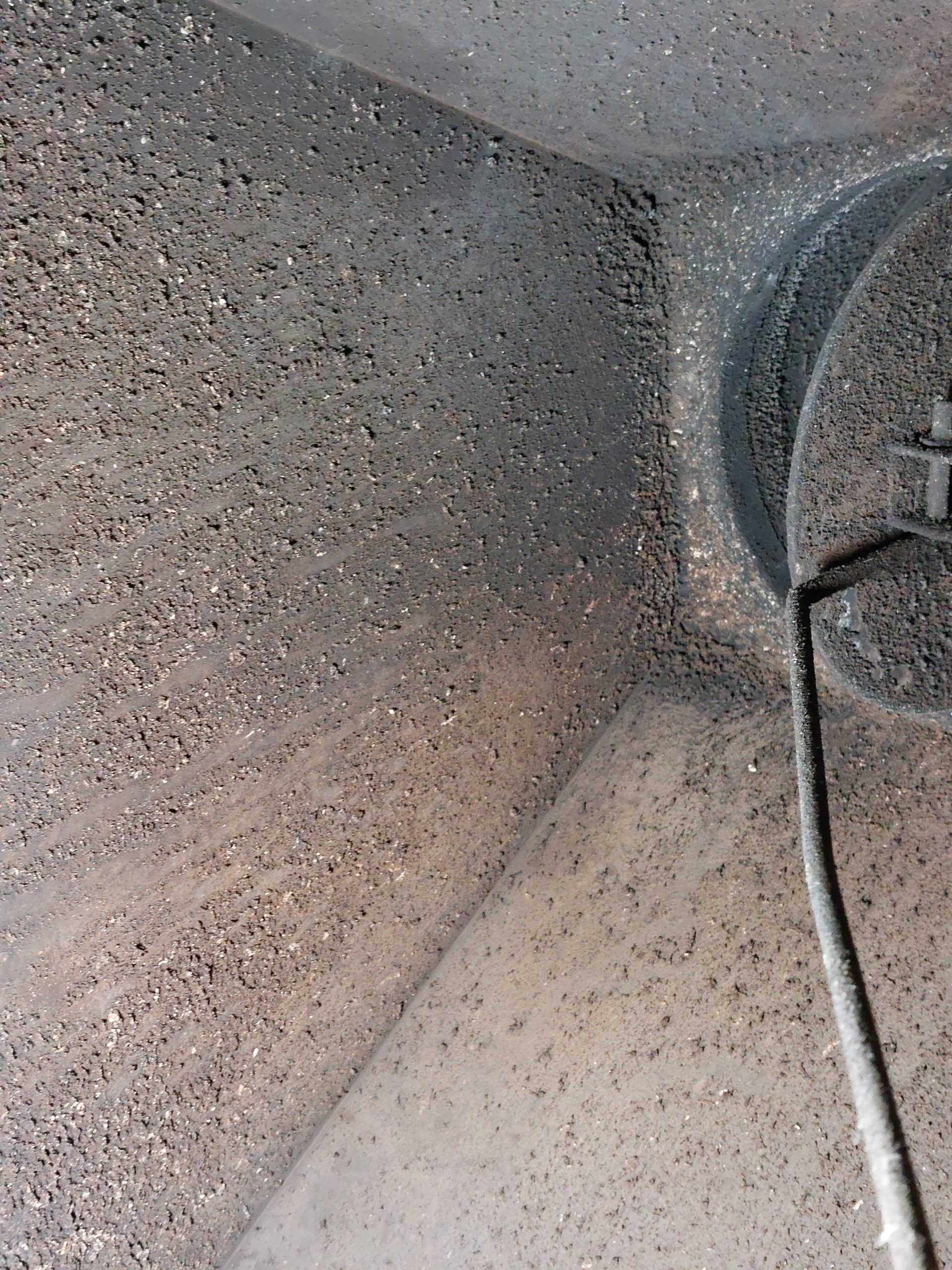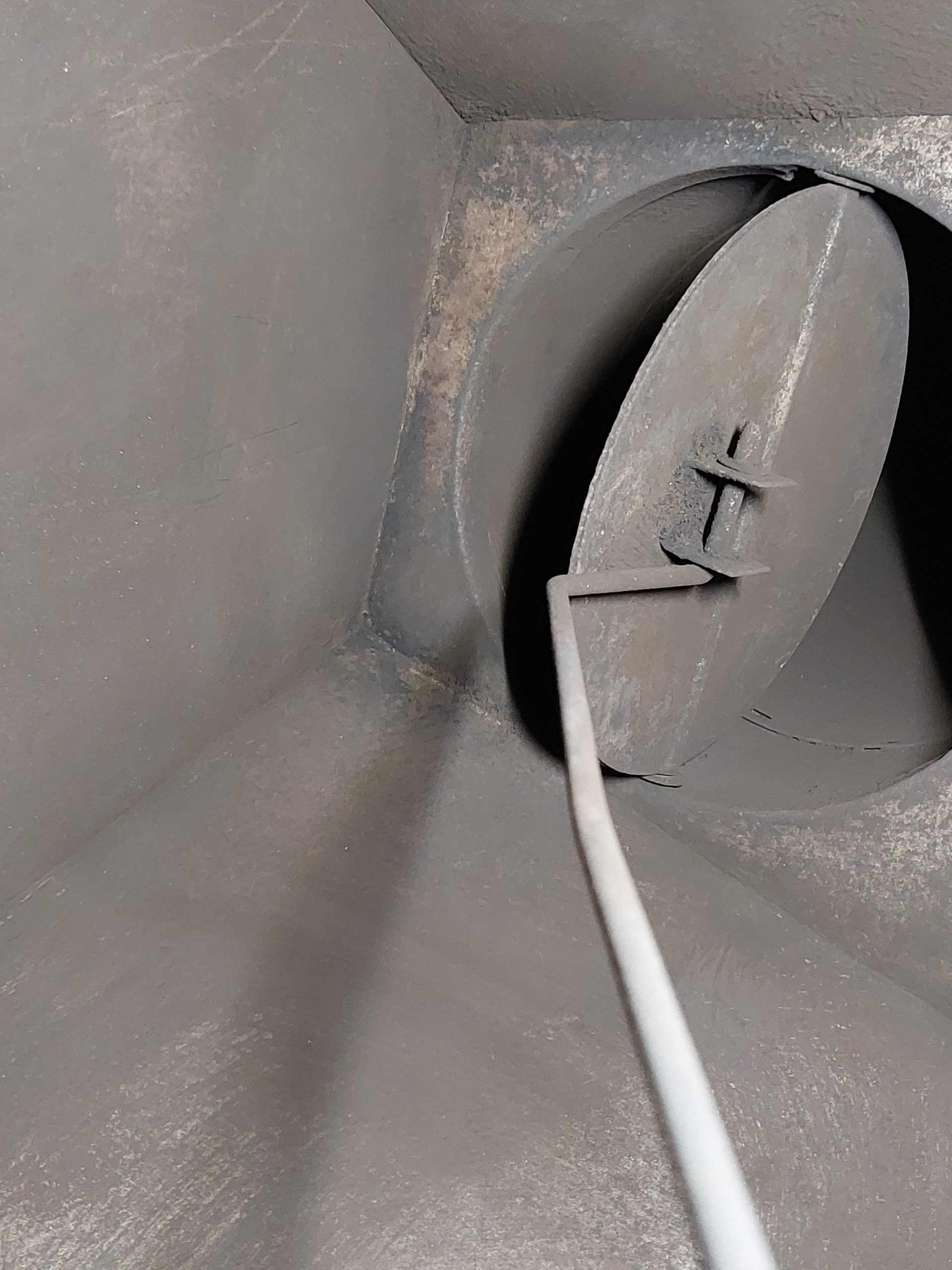 We provide Air Duct Cleaning, Dryer Duct Cleaning, and Chimney Sweep services in the following locations:
Cities
The Woodlands, Texas
Spring, Texas
Humble, Texas
Mont Belvieu, Texas
Baytown, Texas
Pasadena, Texas
Bear Branch, Texas
Legends Bay, Texas
Northcrest, Texas
Valley Ranch, Texas
Porter, Texas
New Caney, Texas
Woodbranch, Texas
Patton Village, Texas
Atascocita, Texas
Crosby, Texas
Huffman, Texas
Kingwood, Texas
Neighborhoods
Northcrest
Valley Ranch
Winfree Bayou Estates,
Fosters Mill
Green Tee
Kings Forest
Fairway Crossing
The Commons
Summerwood
Lake Shore
Waters Edge
Kingwood Glen
Oaks of Atascocita
Kings River Village
Kings Lake Estates
Pinehurst of Atascocita
Eagle Springs
Atasco Woods
Walden
Timber Forest
Atascocita Meadows
Atascocita Forest
Newport News
Saddleridge
Spanish Cove
Indian Shores