Welcome to American
Air Duct
Dryer Duct
Chimney Sweep
Cleaning Services
Welcome to American Air Duct Cleaning and Chimney Sweep Service.
We appreciate your interest in our air duct, chimney sweep, and dryer vent cleaning services and we hope our website will give you an idea of the cleaning procedures we use for residential air duct cleaning, as well as the benefits that air duct cleaning will provide for you and your family.
We are a family run air duct cleaning business, that only uses state-of-the-art equipment for cleaning ducts such as the Viper Clean Sweep System to ensure the best results for our customers.
Cleaning of the air ducts improves the air quality in your home due to the removal of pollen, mold spores, mildew, bacteria and dust from the system. You may also notice that you are dusting less often and that your system operates more efficiently.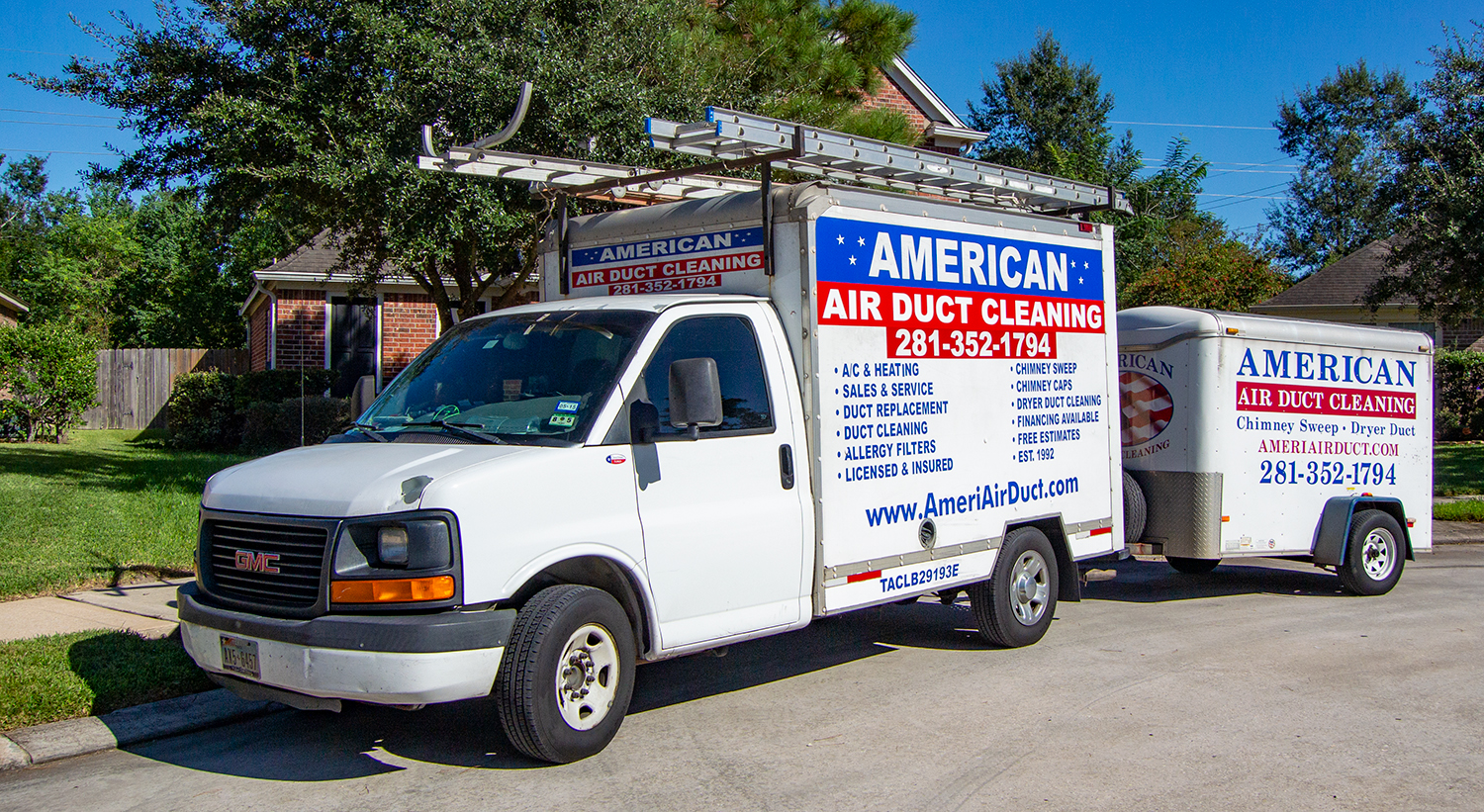 Services we provide:
Chimney Sweep
Chimney Inspection
Crown Replacement
Crown Resurface
Firebox Repairs
Dryer Vent Cleaning
Air Duct Cleaning
Evaporator Coil Cleaning
Products we provide:
Chimney Cap
Top Sealing Damper
Fireplace Screen
Log Lighter
Electrostatic Filters (may be ordered via website email request)

Polytron Value Air-$99.95.
We provide Air Duct Cleaning, Dryer Duct Cleaning, and Chimney Sweep services in the following locations:
Cities
The Woodlands, Texas
Spring, Texas
Humble, Texas
Mont Belvieu, Texas
Baytown, Texas
Pasadena, Texas
Bear Branch, Texas
Legends Bay, Texas
Northcrest, Texas
Valley Ranch, Texas
Porter, Texas
New Caney, Texas
Woodbranch, Texas
Patton Village, Texas
Atascocita, Texas
Crosby, Texas
Huffman, Texas
Kingwood, Texas
Neighborhoods
Northcrest
Valley Ranch
Winfree Bayou Estates,
Fosters Mill
Green Tee
Kings Forest
Fairway Crossing
The Commons
Summerwood
Lake Shore
Waters Edge
Kingwood Glen
Oaks of Atascocita
Kings River Village
Kings Lake Estates
Pinehurst of Atascocita
Eagle Springs
Atasco Woods
Walden
Timber Forest
Atascocita Meadows
Atascocita Forest
Newport News
Saddleridge
Spanish Cove
Indian Shores